Accompanying Person Programme
Half-Day Excursion of City Centre on 6 October 2017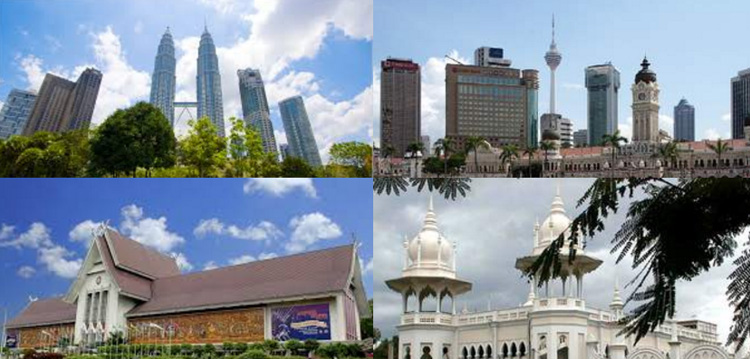 A must for first time visitors to Kuala Lumpur! They say the best way to get to know a new city is through a tour. This interesting tour will unveil the beauty and charm of the old and new Kuala Lumpur known as the "Garden City of Lights".
An interesting tour which unveils the beauty and charm of Kuala Lumpur. Petronas Twin Towers rank as the tallest twin towers in the world. The exterior and interior design patterns and materials reflect the national identity of Malaysia.
Explore the "King's Palace" which until very recently was occupied by the King and Queen of Malaysia, visitors can tour the grounds and get a sense of the opulence of Malaysian royal life.
The National Museum is one of the top museums in Malaysia. It is an essential stop in discovering more about Malaysia's rich history and culture.
The next stop, the National Mosque, is a nationwide symbol of Islam. The contemporary-style National Mosque's main dome is star-shaped with 18 points: the points represent Malaysia's 13 states and the five pillars of Islam.
• Petronas Twin Towers (Photo stop)
• King's Palace Museum (Photo stop)
• National Mosque (Photo stop)
• Sultan Abdul Samad Building
• Kuala Lumpur Craft Centre (with interactive Batik painting)
Half Day Malaysian Cultural Walkthrough on 7 October 2017
This trip will take place on the outskirts along 'Ambassador Row', Istana Sharif Ali and Malay villages. Our first stop will be to the Royal Selangor Pewter, the largest and most modern pewter factory in the world. This factory is known internationally for its quality craftsmanship. You will be shown different processes, such as casting, filling, polishing, soldering, hammering and engraving during the factory tour.
Next, we will visit the Batik Factory where you will see how Batik is designed and printed.
Our last stop will be to the limestone hills of the Batu Cave. The Batu Cave is comprised of three caverns with several smaller caves. It is the most popular Hindu shrines outside of India and is dedicated to Lord Muragan, a Hindu deity. 272 steps will lead to the temple cave. Another cave, called the museum cave, is filled with images of deities and murals depicting scenes from Hindu scriptures.